What is a Crazy Creek Chair?
TopNotch Outdoor is independent – we research, test, and rate the top products to help you make the right buying choice. We sometimes use affiliate links and may receive a small commission on your purchase. Learn more…
When you're camping, prepare to expect crazy adventures.
But how can you enjoy a fun camp life without the proper accessories and must-have products?
A camp chair is one of the most important camping accessories you'll bring along.
In fact, some of the sweetest memories are created when you're sitting on your chair around a campfire, in the dark. Or drinking your morning coffee as the sun rises.
And being an intrepid camper, I've sat on my fair share of camp chairs.
But today I'm going to zero in on the Crazy Creek range of camp chairs here.
So, what's a Crazy Creek seat?
Well, Crazy Creek is a brand – producing a range of camp seating.
And here's the thing – we consider the Crazy Creek products to be the best out there for backpackers.
Would you like to know why we consider it important? 
Why don't you read Crazy Creek Chair Review to find out?
Related: 10 Best Backing Chairs
How do you fold a Crazy Creek chair?
Let's think about how it stacks up as a hiking seat.
You might be wondering how it stands out from other hiking chairs.
Well, for starters, the crazy creek chair has a unique design.
But don't get me wrong because, by a unique design, I don't mean that it has a complex construction design.
In fact, it's quite the opposite.
It has a lightweight design, which means you can carry it pretty much anywhere.
You can also fold it flat.
It also has a recliner to adjust your position.
And you can also unfold it to strap to the outside of your backpack for easier portability.
Want to know the best part?
A Crazy Creek chair is a luxury in the outdoors thanks to its features. They include:
Most of the products in the range don't have legs, meaning you can put them pretty much anywhere and take your spot in comfort.
They're all lightweight; therefore easy to carry
They offer protection from wet ground
Some feature a strong carbon-fiber stay
High-density foam padding
Some are manufactured using ripstop nylon for super durability
Adjustable products to suit different sitting positions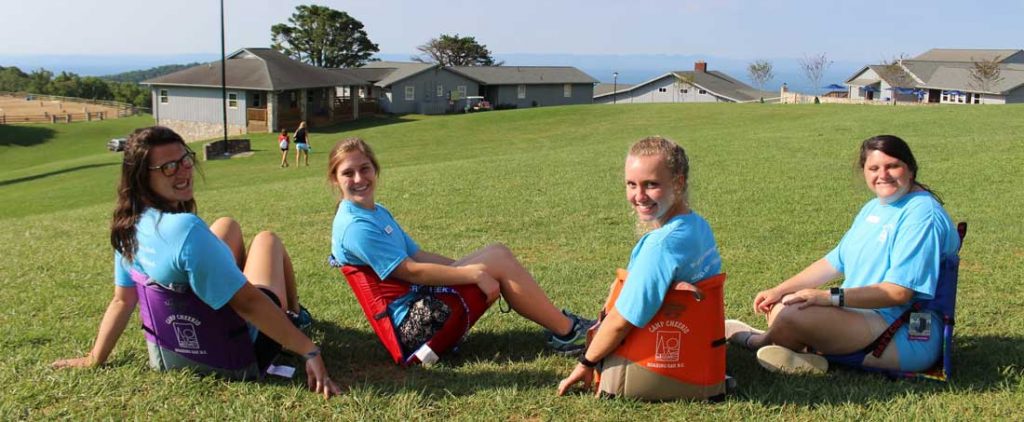 Particularly, I love how mine insulates my butt on cold hard ground.
But you might also be impressed by the weight capacity.
And you can use your legs' weight to provide support to your back.
As you can see, the Crazy Creek range has an awful lot to offer.
But even as you look for a supplier of a crazy creek chair near you for your next camping trip, there are things you need to know…
First, there are several types of Crazy Creek chairs.
But the most popular model is the Crazy Creek Hex 2.0 Original Chair, this is also my favorite and comes in black or royal blue (some are available in red and green also).
However, taller backpackers will prefer the Crazy Creek Long Back Chair.
Bottom Line?
You need to choose one based on your camp chair preferences, and type of trip – be it backpacking or car camping, or if you simply want somewhere to sit in the Sports Stadium on a Saturday afternoon.
But the main goal should be your comfort. Did you know that you can even get a Crazy Creek Chair Personalized?
Are Helinox chairs worth it?
When you go hiking or biking, you'll need to rest to recuperate for your next adventure.
Obviously, sitting on logs or rocks along the trail will never be that comfortable.
And that's where your camp chair comes in handy.
Apart from Crazy Creek Chairs, you'll come across other brands such as Helinox chairs. But the big question is – are Helinox chairs worth it?
How about we find out together?
Helinox has several models in their range too.
So, you'll need to do some research before you choose one.
Now, it's time to dive into the specifics.
These chairs have a compact and lightweight design.
They're built to deliver the comfort you need when camping or backpacking.
Specifically, their design makes them super versatile.
So, you can rely on them for a variety of different outdoor adventures.
However, a Helinox chair differs from Crazy Creek one because it has legs to give height off the ground.
You'll also need to assemble them.
But you don't have to worry about that because the assembly process is incredibly easy.
We also liked the fact that Helinox chairs are made of durable material.
Better yet, most have a breathable mesh to keep you cool.
With that said…
Do Helinox chairs deserve your attention?
Yes – especially if you need a portable, ultralight, and versatile camping chair.
What's the most comfortable folding chair?
You should always consider seating when you're packing for a hiking or camping trip.
But there are so many options…
So, I made it my mission to find out how to identify a comfortable folding chair.
And here's the thing…
First, you need to check the weight and how packable the chair is.
A Crazy Creek Comfort Chair will always have a lightweight design, and it'll be compact to allow you to carry it around easily.
You can carry one of these chairs even on the longest backpacking trip.
Another aspect to think about is the setup process. I'd always recommend getting a chair with a setup that's going to be straightforward. After all, who wants to spend 10 minutes wrestling with a camp chair after a day trekking?
Additionally, you need to consider the durability of the chair.
What's this mean? You have to match the strength of the chair to the weight you want it to hold, and it must be robust and easy to clean.
Conclusion: What is a Crazy Creek Chair?
So, if you're going camping soon, or you want something comfortable to take to the game (I use mine at Ice Hockey matches – it keeps me super snug), do yourself a huge favor and get yourself a Crazy Creek Chair.
You'll be the envy of all your camp and sporting buddies.
Unless you're supernatural, sitting on hard ground for long will take a toll on you, especially when you're camping. It's precious time away from the daily grind and you want it to be as cozy as possible.
You need to pack a comfortable chair alongside all your other essentials. See our Camping Checklist for hints and tips on other things to pack.
Luckily, you can get hold of a Crazy Creek Chair pretty easily.
The Crazy Creeks are compact, portable, and lightweight  – and they can recline.
Related: 10 Best Backing Chairs