Motorhome Gas Mileage [Definitive Guide] 2023
[NEW RESEARCH]
TopNotch Outdoor is independent – we research, test, and rate the top products to help you make the right buying choice. We sometimes use affiliate links and may receive a small commission on your purchase. Learn more…
With gas prices climbing, it's important to examine engine type, size, and how to get the best out of your 'Motorhome Gas Mileage.'
Without stating the obvious – the larger your motorhome – the more fuel you're going to use.
BUT:
Diesel engine RV's are more fuel-efficient than gas RVs. 
The average gas RV  gets circa 6-10 miles per gallon, while a diesel motorhome will be 8-14 mpg range.
In this article, we're going to look into your options to get the best Motorhome Gas Mileage…
Want to learn all the ins and outs?
You'll discover: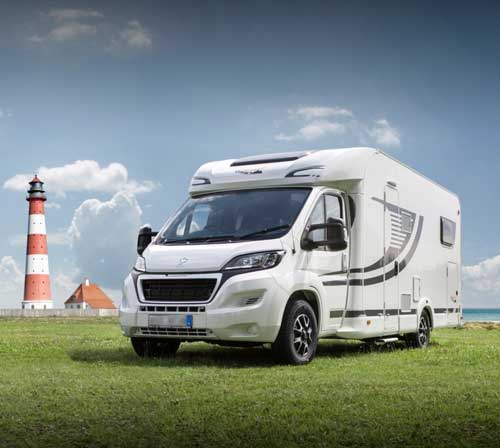 How to control your fuel consumption (15 actionable tips);
Gas vs. Diesel engines; 
How to improve your mileage;
The different Class Types of Motor Homes;
Tips to improve your gas mileage;
Loads more…
Ready?
Let's get started…
What's The Average Gas Mileage For Motorhomes?
 Here's an average motorhome gas mileage chart:
| | |
| --- | --- |
| Motorhome Type | Average mileage |
| Class A Motorhomes | 8-14 mpg |
| Class B Motorhomes | 20-26 mpg |
| Class C Motorhomes | 15-20 mpg |
Standard MPG for each RV class
When it comes to motorhomes, x no cut and dried standard of mileage per gallon.
Factors like the motorhome's build, size, weight, and driver's habits all affect the overall mileage.
But then, there are estimations of each class of motorhome, based on experiences of different drivers.
Related: RV Trip Wizard
Class A RVs
The Class A motorhome covers fewer miles than the Class A and Class B motorhomes because of its sheer size. And the flat sides make it a heavy weight to pull, especially when the wind can't just glide off the RV.
So this happens…
The engine works harder to power the vehicle, and it consumes more fuel in the process.
Another thing about Class A motorhomes is they weigh so much – up to 35,000 pounds. That's 17.5 tons of weight on your engine, and of course, fuel.
On average, riding on a Class A motorhome will get you between 8 and 14 miles a gallon.
There are plenty of motorhomes you can travel or spend your holidays in, but here's a few popular ones and the average miles they go per gallon:
Class A Motorhome Gass Milage Chart
| | |
| --- | --- |
| Motorhome: | Mileage: |
| Fleetwood Bounder | 8.5 mpg |
| Fleetwood Excursion | 10.1 mpg |
| Forest River Berkshire        | 9 mpg |
| Monaco Vesta | 10.7 mpg |
| Newell Coach Custom 45 | 8 mpg |
| Newmar Dutch Star | 8 mpg |
| Holiday Rambler Navigator | 10.6 mpg |
| Tiffin Open Road Allegro 32 SA | 7 mpg |
| The Forest River FR 325DS | 8 mpg |
| Thor Palazzo | 10 mpg |
| Coachmen Miraida 35BH | 9 mpg |
The Ultimate Guide to Motorhome Gas Mileage✓ Standard MPG for each RV class✓ What Factors Affect the Gas Mileage ✓ Useful Tips to Improve Gas Mileage✓ More
Class B RVs MPG Average
Of the three motorhome types, the Class B motorhomes cover the most mileage. That's thanks to their sleek build and a slanted front end that transitions to the vehicle's roof.
And since there's no wind resistance, Class B motorhomes cover more mileage – and are the best mileage https://www.irv2.com/forums/ RVs.
But that's not all…
These motorhomes are the lightest. So their engines don't need so much fuel to power or pull the recreational vehicles.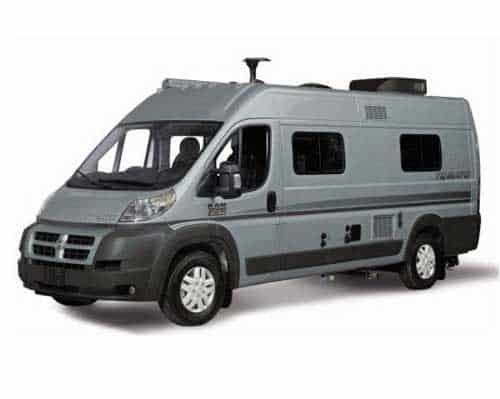 This weight gives the Class B motorhomes fantastic mile per gallon. A Class B motorhome will take you anywhere – without the bother of excessive fuel consumption.
On average, these RVs get as much as 20-26 miles out of each gallon of fuel. That's more than some diesel trucks would get you!
Look at this list for examples of Class B motorhomes and how much mileage they'll cover per gallon.
Related: RV Costs
Class B Motorhome Gass Milage Chart
| | |
| --- | --- |
| Motorhome: | Mileage: |
| Airstream Interstate Grand Tour Ext | 19 mpg |
| Airstream Tommy Bahama Interstate Lounge | 18 mpg |
| Leisure Vans Serenity Standard Class B | 16 mpg |
| Midwest Automotive Design Passage 170 Ext MDP4 Lounge | 19 mpg |
| Roadtrek CS | 18 mpg |
| Roadtrek Sprinter RS Adventurous | 20 mpg |
| Winnebago Era Class B 70A | 18 mpg |
| Winnebago Travato 59G | 20 mpg |
| Winnebago Rialta | 19 mpg |
| Thor Motor Coach Gemini 12SX | 18 mpg |
| Airstream Grand Tour Twin | 17 mpg |
Class C RVs Miles Per Gallon
Right after the Class B motorhomes come the Class C motorhomes. These cover more mileage than motorhomes in the Class A category.
Again, their build and weight determine their mileage.
These motorhomes have sleek front ends, with a hanging bunk over the cockpit cab. It's the overhang that obstructs the vehicle's wind flow.
Also, the motorhomes have more trailer space and are larger than those in Class B.
Class B motorhomes weigh more than Class C motorhomes. So they cover fewer miles, with an average mileage of 15-20 per gallon. That ranks higher than the Class A motorhomes.
Scan the list below for estimated mileage per gallon of the most popular Class C motorhomes: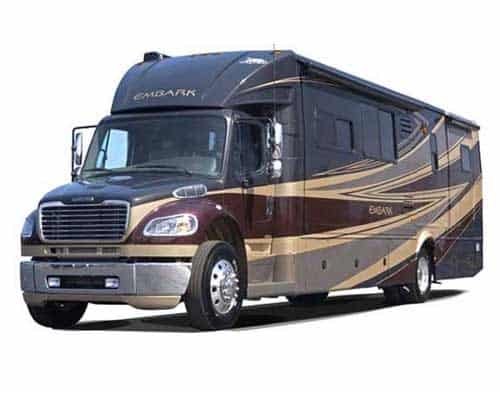 Class C Motorhome Gass Milage Chart
| | |
| --- | --- |
| Motorhome: | Mileage: |
| Forest River 3010DS | 9 mpg |
| Forest River Sunseeker 2420 MSF | 7.4 mpg |
| Fleetwood Pulse 24A | 15.2 mpg |
| Itasca Navion Motorhome | 18 mpg |
| Tiffin Wayfarer | 14 mpg |
| Thor Freedom Elite 24FE | 13 mpg |
| Winnebago View 24V | 16.5 mpg |
|  Coach House platinum III 250 ST | 16 mpg |
| Jayco Greyhawk prestige 30 XP | 9 mpg |
| Phoenix Cruiser 2552 | 10 mpg |
|  Dynamax Force HD 37BH | 10 mpg |
What Factors Affect the Motorhome Gas Mileage?
So you want to know why motorhomes consume so much fuel yet cover less mileage?
Well, here's something…
Several factors contribute to your fuel efficiency. And while you can control some in the way you handle your vehicle, it's good to note that your overall motorhome build can affect its fuel economy.
RV Weight
Motorhomes are large enough to accommodate you and your family. But this space comes with pretty heavy parts – even on their own.
A motorhome's engine alone weighs as much as 500-2500 pounds. And generally, the traveling vehicle weighs between 10,000 and 40,000 pounds.
Fueling does the work of pulling the engine that drives you around. 
And guess what?
The larger your RV, the lower its mileage.
And since we've established that your motorhome's weight affects its fuel efficiency, it's good that you try to cut down any extra weight your RV might carry.
Here's what you can do…
Generally, pack less; rather than turning your RV into a delivery truck or squeezing everything into the trunk, pack essentials like a fire extinguisher and your tool kit. Also, dump water tanks, and buy items as you approach your destination.
That way, you don't strain the motorhome engine, and you consume less fuel!
Motorhome Size
Everyone wants a large motorhome to move around freely and have enough space to accommodate people and kit.
Yet, the size of a motorhome determines its gas mileage.
The bigger and more spacious your motorhome, the more gas it consumes. And that's less mileage with more gas.
Why is this so?
It's simple. The bigger a vehicle is, the bigger its parts and the heavier its components.
That's because the vehicle requires more power to run and an engine that exerts more pull.
So, while you're enjoying more space, prepare to deal with the fuel consumption that comes alongside it.
RV Length
Another thing that contributes to motorhome fuel efficiency is how long the vehicle itself is. Just as a larger size means more gas, a longer motorhome affects fuel consumption and fuel efficiency.
Now, how's that?
A longer motorhome has more space and parts, which make pulling harder for its engine. Also, it's heavier, requiring more energy from the engine.
And that consumes more fuel.
Motorhome Poor Maintenance
Another factor affecting your motorhome gas mileage is how much maintenance the vehicle has had.
If you generally maintain your motorhome, you'll enjoy optimal performance.
Your engine will run better since the vehicle parts are as clean and updated as they can be.
For a relaxing trip, don't wait for issues before you tackle general maintenance.
Instead, check the tire pressure, air filters, and other motorhome parts.
What else?
Make sure you do fluid check-ups, engine check-ups, brake replacement, and general cleaning regularly.
These all play a role in your motorhome's performance – which includes your fuel mileage.
Want to see how maintenance affects your motorhome fuel mileage? Look at this quick maintenance result:
Changing Air filter every 15000-30,000 miles – improves mpg by 10 percent.
Adjusting tire pressure monthly – increases mpg by 3 percent
Not tuning RV properly – reduces mpg by a whopping 20%
Motorhome Fuel Type
Since you want to increase the mileage of your motorhome, consider choosing a diesel-fueled version. These usually consume less fuel than gas-fueled models.
Why's that?
Diesel-powered motorhomes cover more miles than gasoline variants.
Diesel provides more energy than the usual gasoline. It gives as much as 10-15% more in terms of performance.
And thanks to this energy efficiency, motorhomes run by diesel cover between 20 and 30% more distance than gasoline-powered motorhomes.
That means with a smaller gas refill; you'll cover more miles. And of course, you'll save on fuel costs.
Useful Tips to Improve Gas Mileage
Since you'll consume quite a chunk of fuel, traveling over miles, it's good to learn how to save your hard-earned bucks on refueling.
We've compiled some tips for better fuel efficiency to help you reduce your costs.
1. Use a Fuel App like GasBuddy
To avoid spending more than necessary on fueling your vacation or trip, turn to fuel apps like GasBuddy.
Apps like this are your best cost-cutting partner.
They help you find fuel stations nearby and show you where to get fuel at the cheapest rate.
And there's more…
You receive real-time pricing information. That's because users can report fuel prices as the day goes on.
Also, you get to filter your searches to nearby distance, fuel type, brand, and others. That way, you find exactly what you're looking for without scrolling through unnecessary information.
You can also create a favorites list on the app.
And even get detailed information about your next gas stop.
All you need is a smartphone!
2. What is the best Motorhome Gas or Diesel RV?
Usually, it's cheaper to use gas than diesel.
But most RVers prefer diesel because it requires less maintenance.
Here's some truth…
For better fuel economy, speak with car experts. They'll tell you whether to go for a gas or diesel RV, based on your needs and lifestyle.
Also, rely on the motorhome manufacturer's recommendations.
These companies test their vehicles. So they know the ideal type of fuel or oils.
3. Avoid Traffic
While in traffic, your speed fluctuates. And that pulls on the engine, eating up your fuel.
So if you want to improve your gas mileage, avoid heavily populated areas. Think of your motorhome efficiency before you take a route or choose between different roads.
Use roads where you're less likely to consistently 'stop and go.'
4. Motorhome Tires & Inflation Levels
Did you know your tires can boost your mileage?
And under-inflated tires lower gas mileage by up to 0.02%?
That's why you should always correctly inflate your tires.
It will help them last longer and get you to your destination safely while sparing the fuel costs.
Low-pressure tires increase the drag on your engine, which means it has to work harder to move your motorhome. And you know what that does to your cost per gallon.
So, make sure you regularly check your tires and inflation levels.
You can use an electronic monitor to check tire pressures – instead of second-guessing. Monitoring your tires will prevent flat tires and increase your gas mileage per gallon.
5. Pay Attention When You Buy Tires…
To increase your mileage per gallon, you need to pay attention to your tires.
Since the motorhome weight affects its fuel economy, you need to make sure that the tires' weight doesn't increase your engine's work.
Here's what you should do…
Choose tires that are durable but lightweight. That way, they carry the weight of your motorhome adequately.
But without adding to its total weight.
Another thing you can do is to upsize your wheels in a way that reduces your fuel mileage.
Consult tire experts for recommendations on the most suitable tires for your motorhome.
6. Get The Junk Out Of The Trunk
You're most likely thinking of loading your motorhome with extra appliances, pans, dishes, and the whole kit n' caboodle.
But what you're not considering is how the extra pounds will dent your budget.
And guess what?
The kayaks and bikes you want to take along add up quicker than you think.
They reduce your gas mileage per gallon.
Moral of the story?
Pack only what you need.
For instance, go for e-books, pack fewer cups. And instead of stuffing your trunk with outdoor gear like bikes or kayaks, rent them when you arrive at your location.
You'll be saving money, which would have gone into your fuel tank!
7. Use The Recommended Motor Oil
You'll find several brands telling you how smart you are to use their product.
While many of them offer top-notch oil, don't get distracted.
You're not out to look for the most popular oil, but one that's best suited for your motorhome type.
You need an ideal motor oil that gives you better miles per gallon and passes all the tests.
That's why you should stay with the recommendations of your motorhome manufacturer.
And if you can't find any of the motor oils on their list, ask for alternatives.
If you opt for motor oil that's untested on your motorhome, it may cause extreme friction and more work for your engine.
That's not all…
Motor oil that's not ideal for your engine can cause you serious problems.
8. Give Your Brakes A Break
Out on vacay or a tour, many motorhome drivers become racers.
And since they need to avoid the tree at the bend or animal that strays into the road, they suddenly apply their breaks.
Don't join this game!
Each time you suddenly stop or regularly apply your brakes, you reduce your motorhome gas mileage.
So – avoid pushes that drain your tank and increase your gas costs.
Instead, maintain a steady speed. A steady pace means your motorhome won't need to use so much energy to stop.
In all, accelerate gently, so your motorhome comes to a rolling stop. That way, your engine is less stressed, and you're happier with your fuel economy.
9. Replace Your Dirty Air Filters
Many motorhome owners don't know that replacing dirty filters with clean ones can improve their MPG.
How's that possible?
When you replace dirty old filters with the recommended new ones, your engine will be able to draw air freely from the environment.
Debris, dust, and other particles that would otherwise have given your motorhome engine more work is all now out of the way.
So you'll benefit from better fuel efficiency.
10. Smooth Driving
If you want to cover more miles with your fuel, stay off driving rough.
Bumpy riding swerves etc., will only use up more of your gas.
So, avoid driving in rough conditions as much as possible.
And that includes bumpy roads, too many hills, unpaved roads, and where the elements like snow, wind, ice, or rain will affect you.
Instead, gun for straight flat roads with minimal curves wherever you can.
Driving smoothly in a straight line and avoiding lane switches or harsh conditions reduces gas consumption.
11. Air Conditioning
Leaving your air-conditioner on also increases your gas usage.
The engine has to power both your motorhome and the air conditioning unit.
Air conditioning itself doesn't reduce gas mileage so much – compared to other factors. But if you're trying to check your gas consumption, you should consider turning to fresh air to blow off the cobwebs.
And then there's more…
In scorching situations, the motorhome uses up to 25% more fuel, especially on steep gradients.
If you're driving at a highway speed of over 60 miles per hour, it's safer to use the AC.
Open windows will cause drag.
Always drive carefully and maintain a steady and reasonable pace.
12. Don't Leave Your Engine Running
Perhaps you think leaving your engine running to take some fancy pictures won't hurt.
Well, you're wrong.
And here's why…
A running engine needs sustenance. AKA fuel.
When you leave your engine running idle, it consumes about half a gallon of fuel an hour. That's between 10.67 and 21.33 ounces every ten minutes!
So, instead of leaving your engine running, turn it off, and restart when you're ready to move.
That way, you'll minimize your visits to the gas station.
13. Slow Down and Enjoy The Ride
The way you drive your motorhome affects your fuel mileage. And that tells on your gas tank.
For optimum mileage, drive slowly, and adhere to speed limits.
Even where the speed limit is high, you should drive slower for your safety.
On average, driving between 55 and 60 miles per hour gives you more miles per gallon than driving between 65 and 70 miles per hour.
More so, you're on the ride to relax, so why rush?
14. Fill Your Tank Early In The Morning Or Late At Night
To save a dollar or two, fill your gas tank early in the morning. At the end of the month, you'll have saved a few dollars on refueling!
It's quite simple…
Filling your tank early in the day means you benefit from the properties of the petroleum.
And since gas station tanks are underground, the petrol becomes more dense.
As the temperature rises through the day, the petroleum molecules expand. Fueling with expanded gas of say, 1 gallon, will mean its actual volume is less than a gallon.
Studies reveal that refueling at, e.g., 59°F in the morning, earns you as much as 2.5% more petrol than when you refuel at 95°F during the afternoon.
15. RV Gas Mileage Calculator
To better improve your fuel mileage, find out how much it costs you to fuel your motorhome.
Once you start moving, record your average mileage and how much you spend on refueling your vehicle. It'll help you note your mileage per gallon and encourage you to take the necessary steps.
But don't forget that factors like speed, wind, and the roads' terrain contribute to how many miles you can cover per gallon.
The Ultimate Guide to Motorhome Gas Mileage✓ Standard MPG for each RV class✓ What Factors Affect the Gas Mileage ✓ Useful Tips to Improve Gas Mileage✓ More
Frequently Asked Questions (FAQs)
Which Motorhome gets the best gas mileage?
Several factors, such as the terrain and how you drive your motorhome, determine your gas mileage per gallon.
But comparing the different motorhome types shows that the larger motorhomes consume more fuel than the smaller ones. That's because of the additional strain the weight brings to the engine.
So generally, if you want top-notch fuel efficiency, smaller motorhomes are better.
What's the best way to save on fuel in my Motorhome?
To save more, use apps like GasBuddy, which find you the cheapest gas around.
But don't stop just yet…
Consider going for diesel motorhomes with better fuel efficiency. 
And then save more cents by packing light, driving smoothly, emptying your water tank.
Is Diesel more fuel-efficient than Gasoline in an RV?
Usually, RVs powered by diesel are more fuel-efficient.
And fueleconomy.gov asserts that diesel contains 10-15% more energy than gasoline, and so will take your RV up to 35% further than average.
But don't forget that using diesel has its drawbacks.
It's just good to understand the fuel economy of both petrol & diesel before you decide!
How much Fuel does an RV Hold?
It's good that you know how much fuel each motorhome class holds in the first place.
On average, the large luxurious RVs in Class A usually come with the largest gas tanks – ranging from 70-100 gallons. Some even hold up to 150 gallons!
Sleeper vans and other Class B motorhomes come with smaller tanks holding about 25 gallons. But this all depends on your motorhome's model or manufacturer.
The Class C RVs have tanks smaller than those in Class A. Their sizes range from 17 ft Minnie Winnies to over 30 ft rigs. Generally, they hold 30-70 gallons of fuel, dependent on their style and shape.
What's considered high mileage for a motorhome?
Factors such as brand and manufacturer come to play here.
Some will tell you not to consider an RV with more than 100,000 mileage.
But the mileage just shows you how active its parts have been.
Many campers end up regretting buying the motorhome they picked idle from someone's backyard. It usually comes with faults from underuse.
That's why you should go for what suits you after you've checked the qualities you want from your RV.
Conclusion: Motorhome Gas Mileage
RVing is so much fun.
But you don't want to spend unnecessarily just to take your motorhome off the drive.
Just make sure you understand how your engine works and get into good driving and maintenance habits, as mentioned above.
Don't forget to consider the many contributing factors to motorhome fuel economy we demonstrated above.
And remember to use the tips we shared.
They'll help you cover more miles per gallon for your buck.
Happy Days!